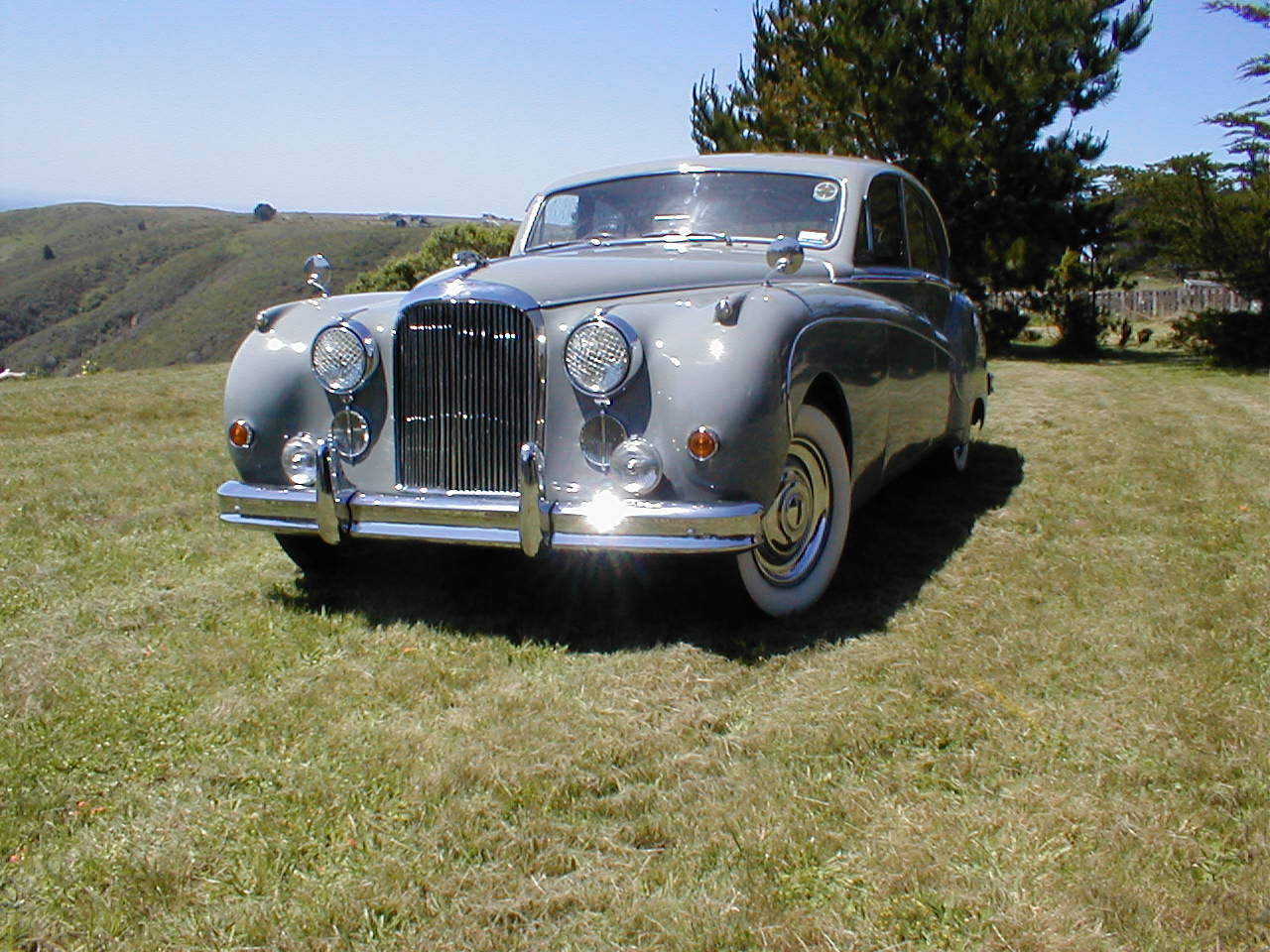 The photo above delineates the beautiful massive chrome grill work and bumper magic that Jaguar is famed for. Not to forget mentioning the Jaguar famous leaping cat.
Here is another view showing the magnificent lines of this classic!

This photo describes what I looked like to a Porsche. Note the beautiful trunk...lots of room for golf clubs, luggage and cases of wine for those of U so inclined.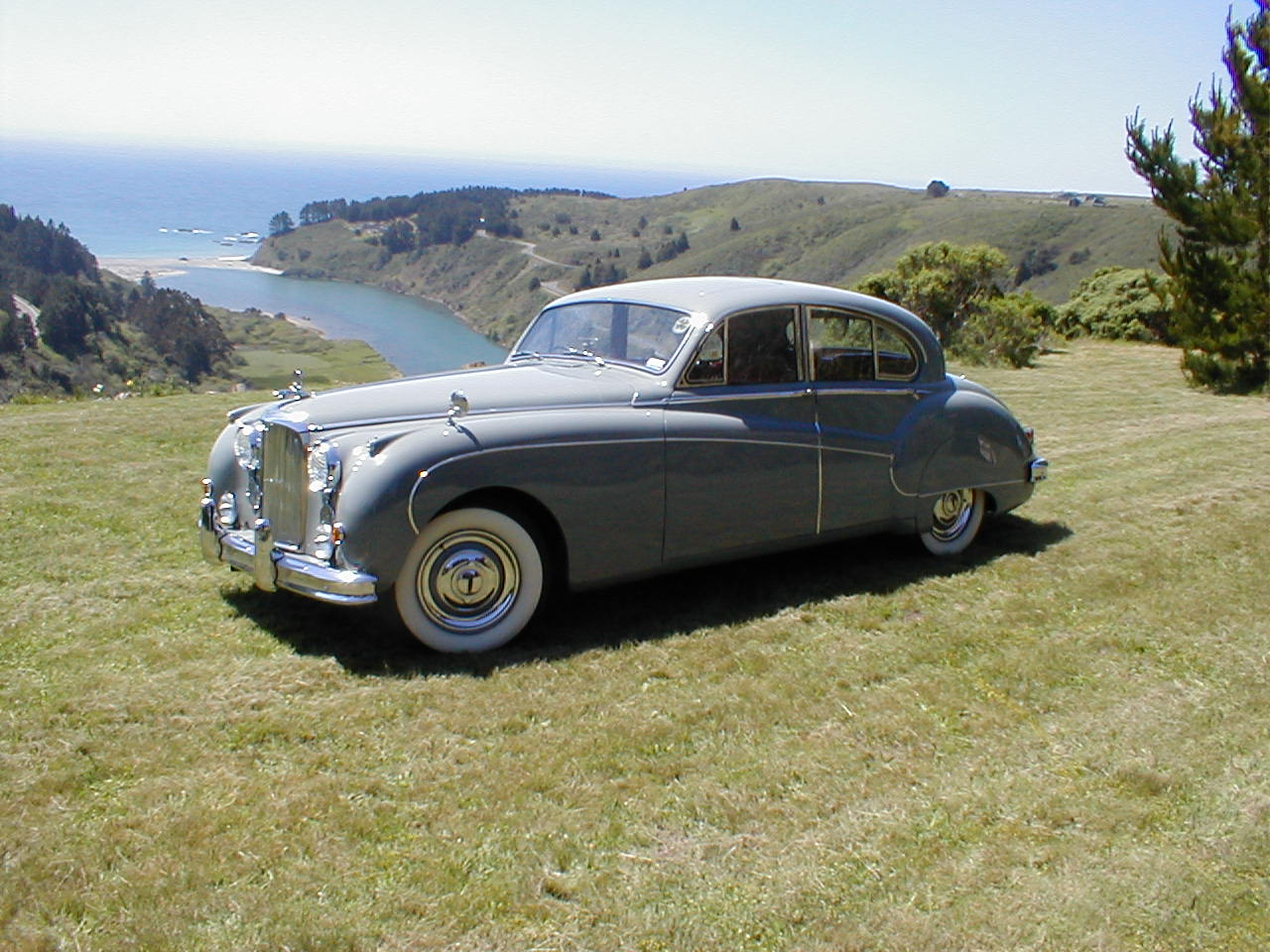 This highlights the senuous cat like lines of this historic beauty.